Results from June 4, 2008
---
Today was a beautiful June day to be outside -- the humidity down, not too hot, and a nice breeze out of the south and west.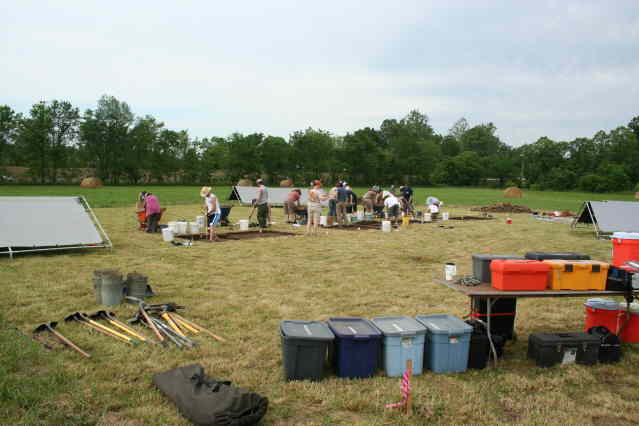 After unloading our equipment and uncovering the excavations, we starting shovel skimming our way down through the upper zones of disturbed soil in the plowzone. Here Matt and Grey are skimming while others work in the background.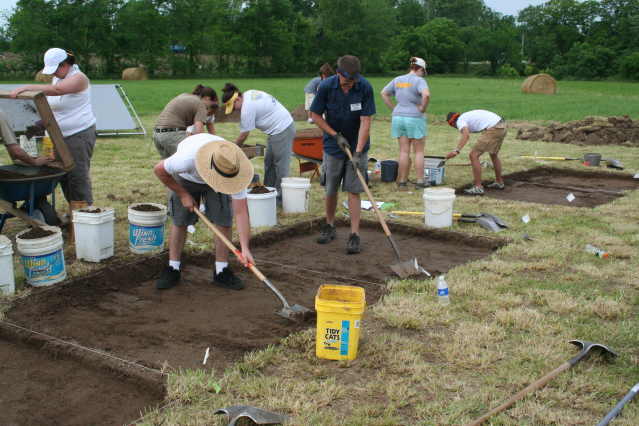 Even though we are currently removing plowzone -- the upper 20 cm or so of soil disturbed by decades of plowing -- we are practicing our artifact recovery techniques. All soil removed from the units is sifted through 1/4 inch hardware mesh. Below, Valerie and Kristen look for artifacts in the screen.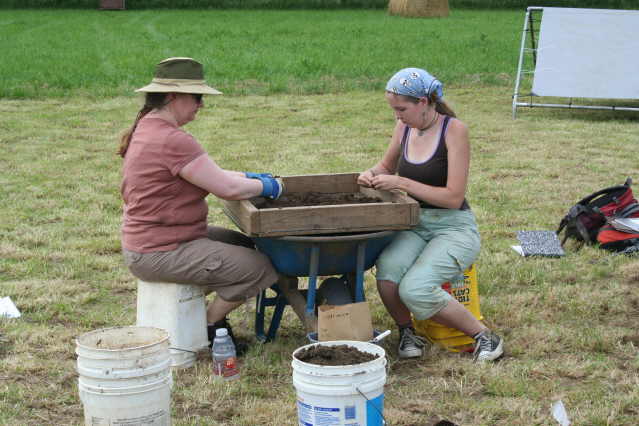 In these upper plowed soils, only the most resilient artifacts survive -- primarily stone tools. We discovered a significant number of small triangular arrowpoints in the excavations today -- these are the typical projectile points of the period we are interested in (from around A.D. 1100-1325).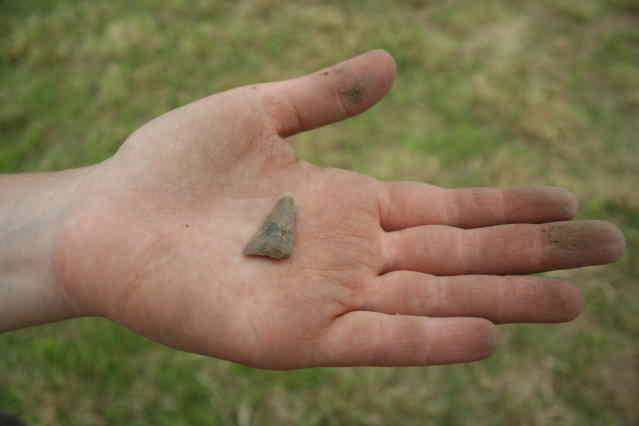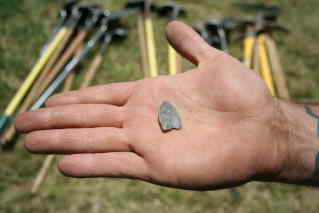 As we closed out a great day in the field, we covered our excavation units to protect them from the elements.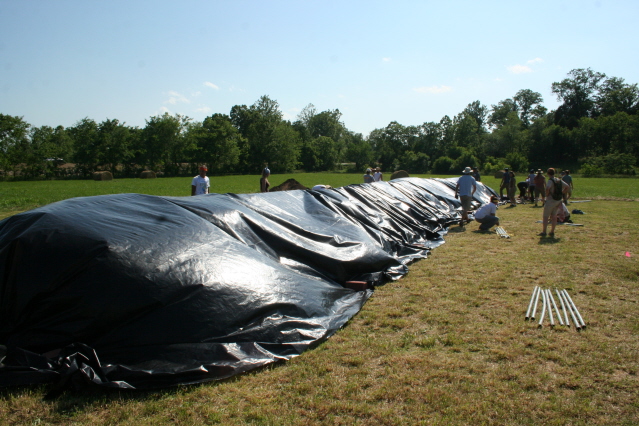 By tomorrow, all seven of our excavation units should be through the plow zone and into undisturbed deposits from the Mississippian era.