Search the Tennessee Archaeology Network
News and Events
New. CRITA 2013 Preliminary Program for January 25-26 is now posted (January 7, 2013).
New. Tennessee Archaeology Events Calendar has been reinstated after several years. Posted January 5, 2013
New. Tennessee Archaeology e-journal Volume 6, Issues 1-2 published August 13, 2012.
New. Tennessee Council for Professional Archaeology web pages with 2013 membership application/renewal form.
On-Site Links
Frequently Asked Questions about Tennessee Archaeology
Frequently Asked Questions about a Career in Archaeology in the United States
Current Research in Tennessee Archaeology Annual Meeting (January)
Tennessee Archaeology -- On-line Journal
Learn More about Tennessee Archaeology
Tennessee Archaeology Awareness Month (September)
Archaeology Links -- Tennessee and beyond
Works Progress Administration/Tennessee Valley Authority Archaeological Photograph Archive
Link to Tennessee Archaeology: A Synthesis draft chapters for review, comments, and suggestions. (added 1/24/08)
Welcome to the
Tennessee Archaeology Network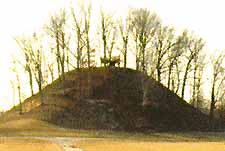 The Tennessee Archaeology Network was established in 1996 to promote and publicize the contributions and significance of archaeological research in the state of Tennessee.
The Tennessee Archaeology Net webpages are hosted and maintained by Dr. Kevin E. Smith in the Department of Sociology and Anthropology at Middle Tennessee State University -- located only a short distance from the geographic center of the state. However, these pages would not be possible without the support of many friends, students, colleagues, and associates.
Please send your information items, comments, and questions to kevin.smith@mtsu.edu
Links to my on-line field project web pages