** PHIL 450: Philosophy of Science **
Fall 1996
Syllabus Index:

The course will provide an overview of traditional problems and some recent developments in the philosophy of science. While a number of specific theories and agenda (e.g., relativity theory, quantum mechanics, sociobiology, artificial intelligence) are discussed, emphasis is placed on the conceptual consequences modern science imposes generally on our basic philosophies of knowledge and nature. Topics in both the natural and social sciences will be covered; after considering the experimental and/or theoretical results obtained by selected research communities within the special sciences, students will be encouraged to advance and criticize a variety of philosophical views concerning the aims, methods, and achievements of these sciences.

"The Garden of Eden was lost for partaking of the fruit of the tree of knowledge of good and evil, lost not for lust but for curiosity, not for sex but for science" (Nelson Goodman). In this course, neither fluency nor even passing acquaintance with the history and practice of Western science is presupposed; curiosity, on the other hand, is. Curiosity, notwithstanding the proverbial fate of the proverbial cat, lies at the marrow of all intellectual passion--where art, science, and philosophy cohere as one single instinct: the irrepressible human need to explore, to explain, to inquire.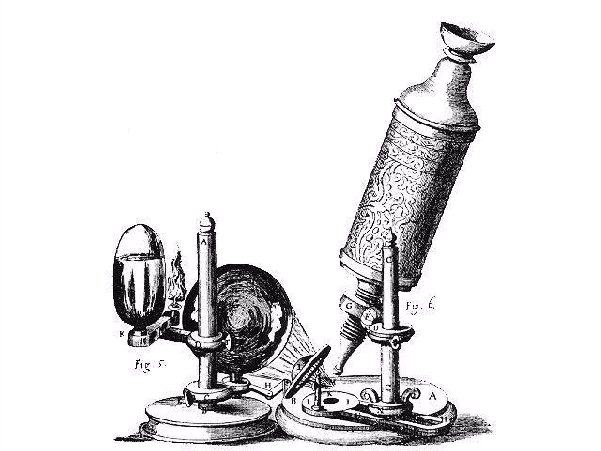 The following texts, designated 'primary,' will figure prominently in class discussion and analysis:

Dawkins, Richard. The Blind Watchmaker: Why the Evidence of Evolution Reveals a Universe without Design. New York: W.W. Norton & Company, 1987.
Flanagan, Owen J. The Science of the Mind, Second Edition, Revised and Expanded. Cambridge: MIT Press, 1991.
Hacking, Ian. Representing and Intervening: Introductory Topics in the Philosophy of Natural Science. Cambridge: Cambridge University Press, 1983.
Holton, Gerald. Einstein, History, and Other Passions: The Rebellion against Science at the End of the Twentieth Century. Reading, MA: Addison-Wesley, 1996.
Jauch, Josef. M. Are Quanta Real?: A Galilean Dialogue. Bloomington, IN: Indiana University Press (Midland Books: No. 545), 1990.
Gould, Stephen Jay. The Mismeasure of Man. Revised and expanded edition. New York: W.W. Norton & Company, 1996.
Reichenbach, Hans. From Copernicus to Einstein. New York: Dover, 1980.
The following texts, designated 'supplemental,' provide additional commentary on, background for, or development of the central issues discussed in the course:

Albert, David Z. Quantum Mechanics and Experience. Cambridge, MA: Harvard University Press, 1992.
Changeux, Jean-Pierre & Alaine Connes. Conversations on Mind, Matter, and Mathematics. Edited and translated by M.B. DeBevoise. Princeton, NJ: Princeton Universtiy Press, 1995.

Sartori, Leo. Understanding Relativity: A Simplified Approach to Einstein's Theories. Berkeley, CA: University of California Press, 1995.
Lewontin, R.C. Biology as Ideology: The Doctrine of DNA. New York: HarperCollins (HarperPerennial), 1991.
Course Division



RATIONALITY, REALISM, AND THE PHILOSOPHY OF NATURE: Introductory Topics

Primary readings: Holton, Chs. 1-9, and Hacking, Chs. 1-16

REASON AND RELATIVITY: THE PHILOSOPHY OF SPACE AND TIME

Primary readings: Reichenbach, Chs. 1-6.
Supplemental readings: Sartori, Ch. 1-9.

QUANTUM QUESTIONS: ONTOLOGY AND THE NEW PHYSICS

Primary Readings: Jauch, Chs. 1-4.
Supplemental readings: Albert, Chs. 1-8.

NATURAL SELECTION: TOPICS IN THE PHILOSOPHY OF BIOLOGY

Primary readings: Dawkins, Chs. 1-11, and Gould, Chs. 1-9
Supplemental readings: Lewontin, Chs. 1-6.

MODELING MENTALITY: TOPICS IN THE PHILOSOPHY OF PSYCHOLOGY

Primary readings: Flanagan, Chs. 1-8.
Supplemental readings: Changeux & Connes, Chs. 1-8.

Class discussion will approximate seminar format, so joint inquiry will generally take precedence over ex cathedra lecture.

There will be two (2) written assignments (papers) and one in-class presentation (seminar report) as follows.
A brief RESEARCH REPORT (no more than six double-spaced typed pages) on some historically significant scientific discovery or theoretical innovation.
A SEMINAR REPORT (no more than ten double-spaced typed pages), with topics selected from unsettled issues under current scientific investigation.
A DISCUSSION PAPER (no more than fifteen double-spaced typed pages) on a philosophical or theoretical issue covered in class.

Ten percent of the final grade will reflect class participation. The remaining ninety percent of the final grade will be based on the following division (total possible points = 100):

	(a)  The research report:	20 pts.
	(b)  The seminar report:	30 pts.
	(c)  The discussion paper:	50 pts.