Select a date/location.
This first flight was taken using the G-Kites FLED and the deluxe camera rig carrying a Canon Powershot ELPH 130IS. The location is to the north of Murfreesboro, TN, at the Richard Siegel Championship Soccer Complex. The first four images show views to the south, west, north, and east, respectively. In the view to the east, the two large humps on the left side of the image are the sanitary landfill.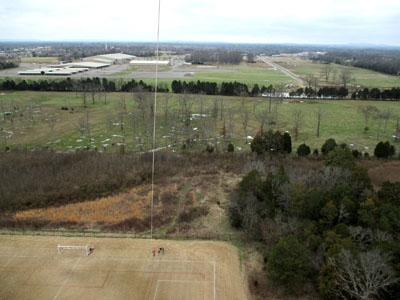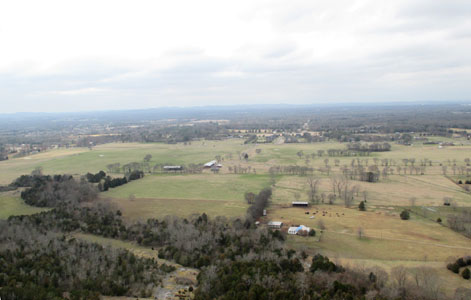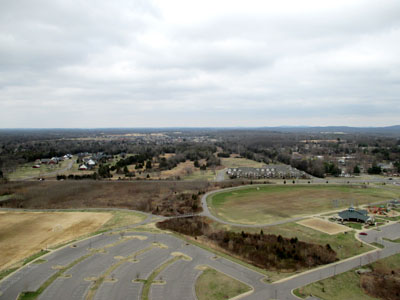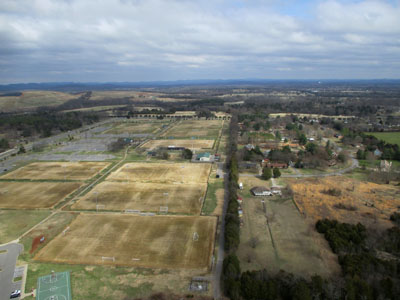 The remaining three are oblique and vertical views of the soccer complex. You can see the wear patterns on grass of the soccer fields, especially in the second image. These patterns are not visible at ground level.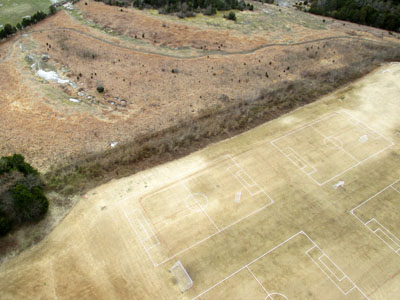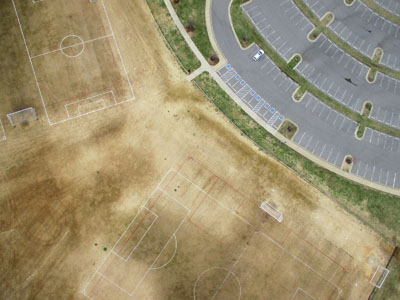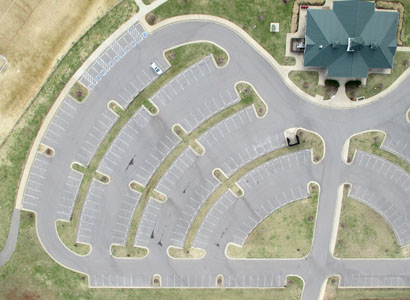 These images were taken at the Thompson Lane Greenway Trailhead. One notable thing about this site is that in April of 2009, an EF4 tornado passed directly over the area. The final image in this set shows a mosaic of shots automatically stitched together using Microsoft ICE.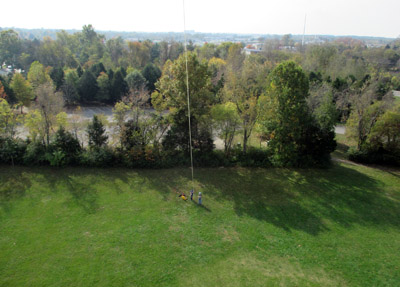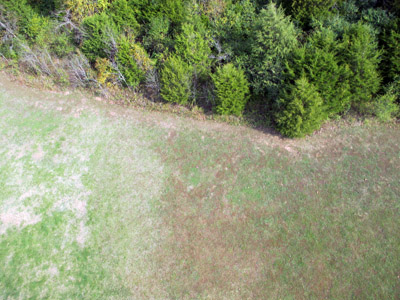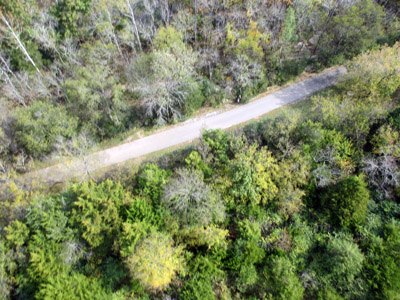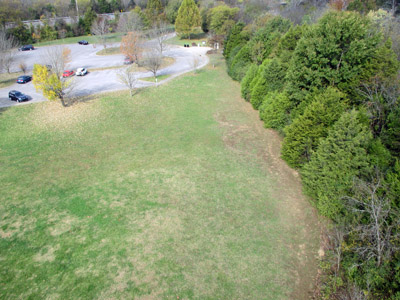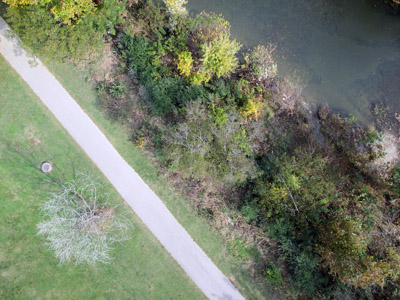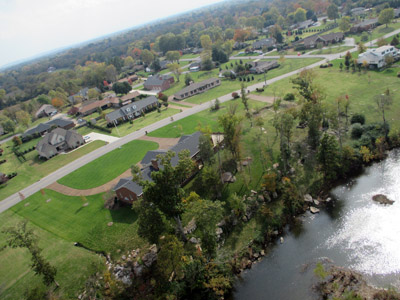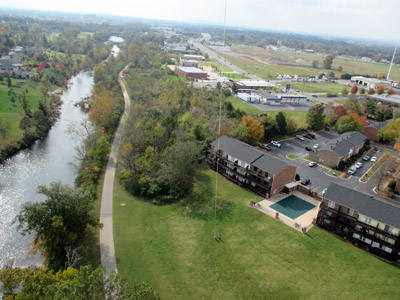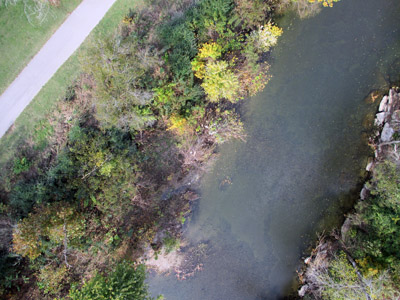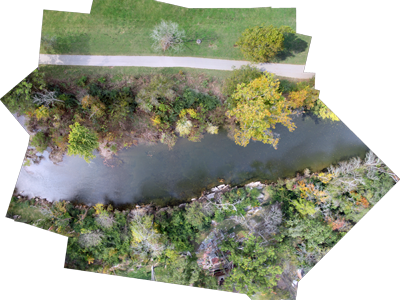 These images were taken at the Cason Lane Greenway Trailhead. Note the pattern in the grass near the river, laid down due to high water flow.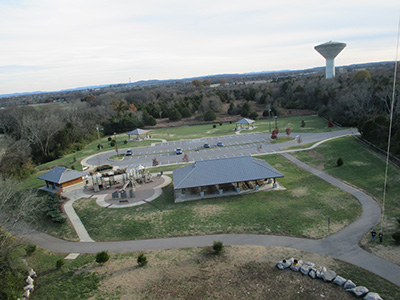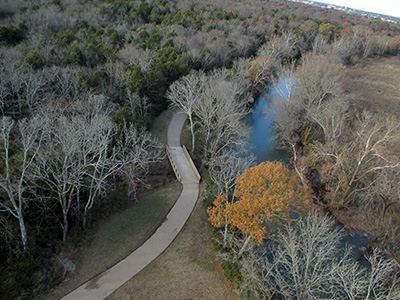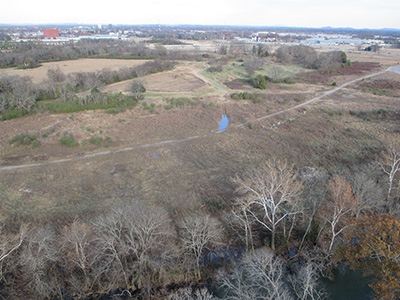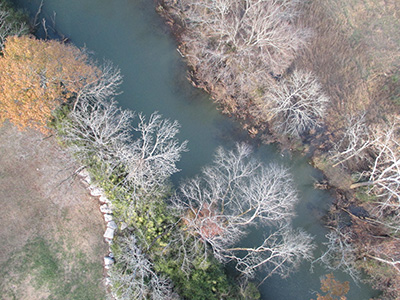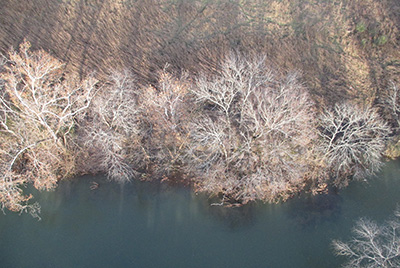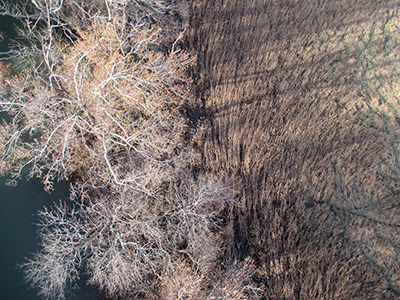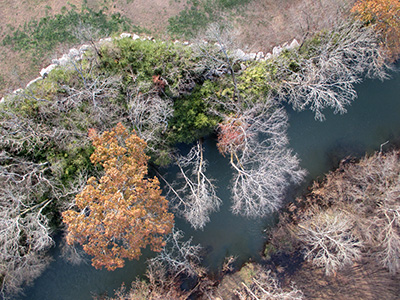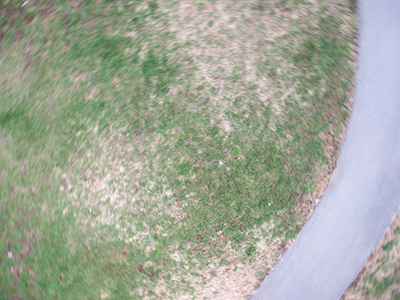 More images from the Thompson Lane Greenway Trailhead, collected using the helium blimp (a couple of shots feature the blimp's shadow). This session was the first successful use of the Tetracam ADC Lite to capture infrared photos, presented here as false-color images. Any portion of the image that is bright red or pink is healthy green vegetation (also note the orange car's color in the false-color image).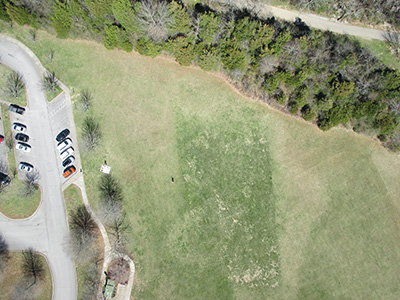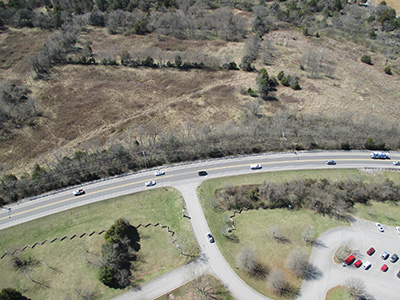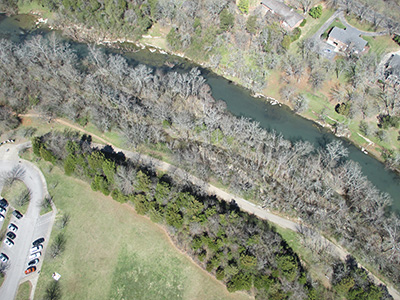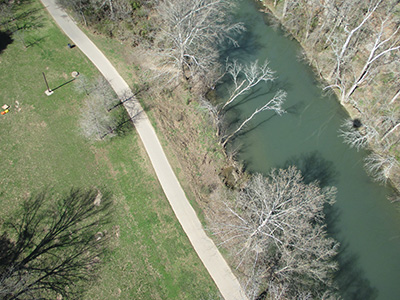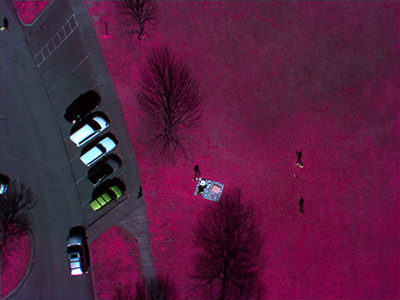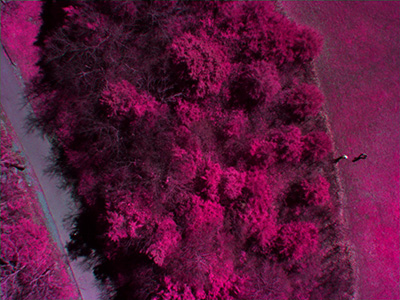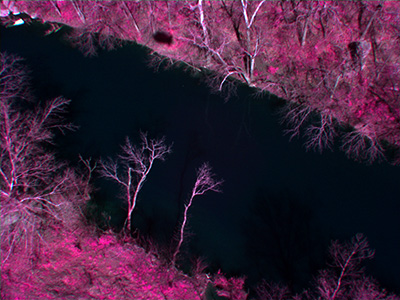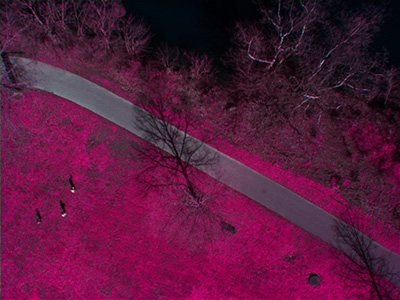 Photography at Great Sand Dunes National Park & Preserve in the San Luis Valley of Colorado. The winds here can be unreliable, with strong gusts or little to no wind at all depending on the day. This day we had light winds, but they were strong enough to hold the FLED and the lighter Canon ELPH rig for a short time. Long enough to get some nice photos though!